The Headlines Game
Will you be able to play? Here's what you do: Mix and match headlines, pieces of stories, people and names - take a person from one news story and set that "character" down inside another story. Tell us how that person reacts, what is happening to them and what do they do?
Try to pick something from each category (rewording it is perfectly fine) and incorporate all into a new story or character description.
CATEGORY ONE - "HEADLINES"
Terror suspects held in secret CIA prisons
Baghdad car bomb kills 6
Gas prices fall average of 4 cents per gallon
Engineers Fear Levee Repairs Not Enough
70,000 grocery store workers strike
Hacker suspect says his PC was hijacked
Judge delays concealed weapons law
A Street Pioneer Strikes Again
Suspect in backyard burial deaths escapes
Challenges to Bush's Iraq Policy Gain Dramatic Momentum
CATEGORY TWO - "BITS AND PIECES"
Breathitt, 78, was admitted to the intensive care unit at the UK Medical Center Friday night, said university spokeswoman Mary Margaret Colliver. Colliver said the cause of Breathitt's collapse had not been determined.
*************************
Firefighters responding to the basement fire in a two-story home in Brooklyn found the children, a 2-year-old boy and a girl believed to be 8 or 9, suffering from smoke inhalations. The children were later pronounced dead at a hospital, said Jack Thompson, a Fire Department spokesman.
*************************
The twins, who were born in a small town about 500 miles south of Cairo, came to Dallas with the help of the World Craniofacial Foundation, which helps children with head and face deformities receive treatment.
*************************
Rain fell in the Northeast from New Jersey into New England Sunday. Light showers moved across central and northern Florida. Skies were cloudy in the Great Lakes region, the Midwest and the Ohio Valley. By far the heaviest rain in the nation was in southern Texas, with severe thunderstorms inland.
*************************
For years, only those who climbed to the fabled "roof of the world" glimpsed the sacred treasures of the Dalai Lamas. Now, the Western world will get a firsthand look at the items used in lavish ceremonies and daily rituals at the Potala Palace by the Dalai Lamas and their courts when nearly 200 rare objects go on display for the first time outside of Lhasa, Tibet.
*************************
Berntsen says he had definitive intelligence that bin Laden was holed up at Tora Bora—intelligence operatives had tracked him—and could have been caught. "He was there," Berntsen tells NEWSWEEK.
CATEGORY THREE - "PEOPLE"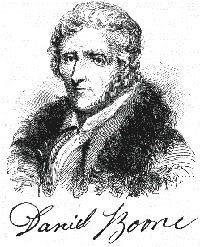 Daniel Boone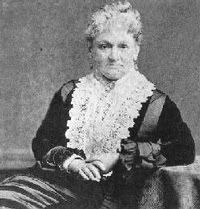 Eugenia Phillips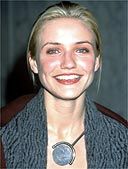 Cameron Diaz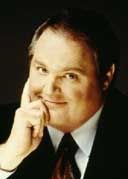 Rush Limbaugh


Paris Hilton